Reformer Pilates Studio Brisbane | Low Impact Pilates
If you are over the age of 50, strength training is the most important form of exercise you can do to stay fit, strong and healthy and will assist you to ensure you can continue to do the things that makes you happy!

Benefits of Reformer Pilates
Increased strength in muscles around your joints. This assists with preventing degeneration through joints and managing arthritic symptoms.

Increased Core Strength which assists with your posture, lower back pain and vertebral disc issues.

Increased Flexibility which is essential to prevent injuries, reduce aches and pains through your joints and 'morning stiffness'.

Improved Balance which is essential to ensure you remain independent and feel confident doing the things you love to do.

Improved Mental Clarity which is great to improve cognitive function, improve memory and general alertness in day to day life.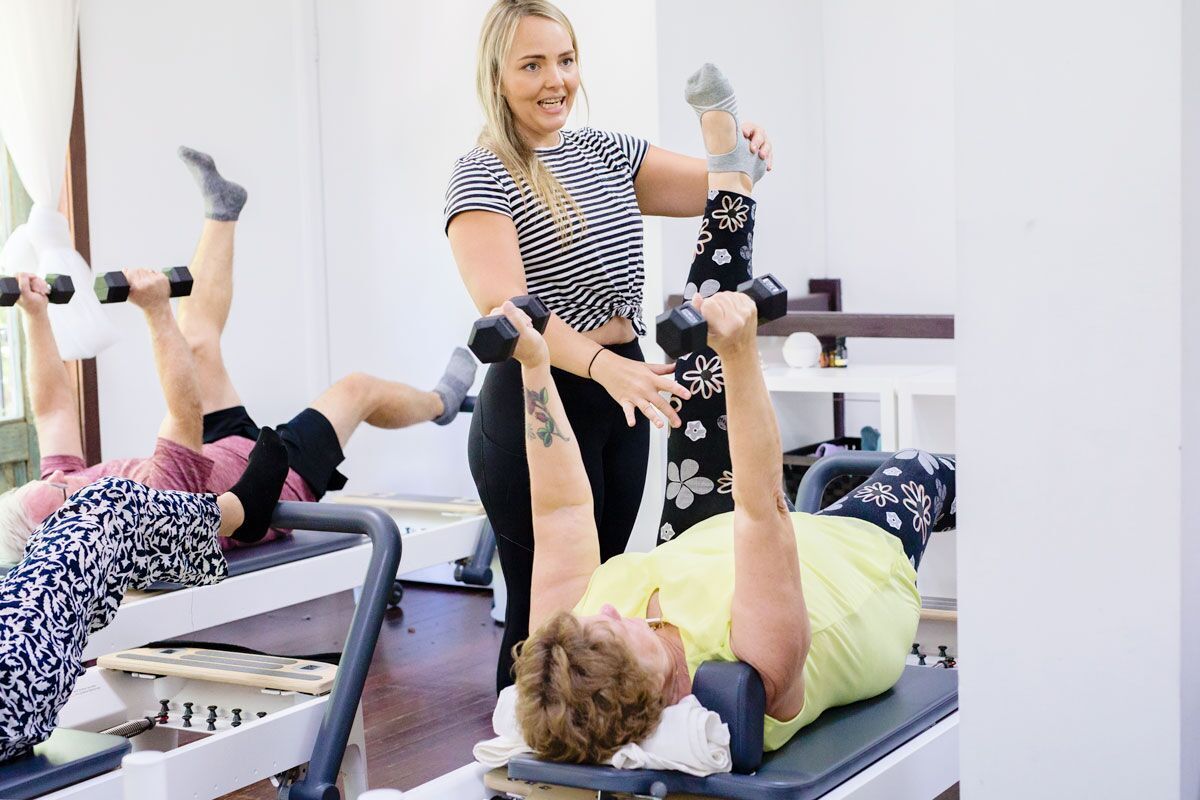 Monday 8:30, 3:45, 4:30
Wednesday 8:30, 9:45
Friday 6:45, 8:30, 9:30
Classes have a maximum of 6 people so bookings are essential.
Inquire about a FREE Meet & Greet with Elle