How To Set Mindful Goals for the New Year and Achieve Them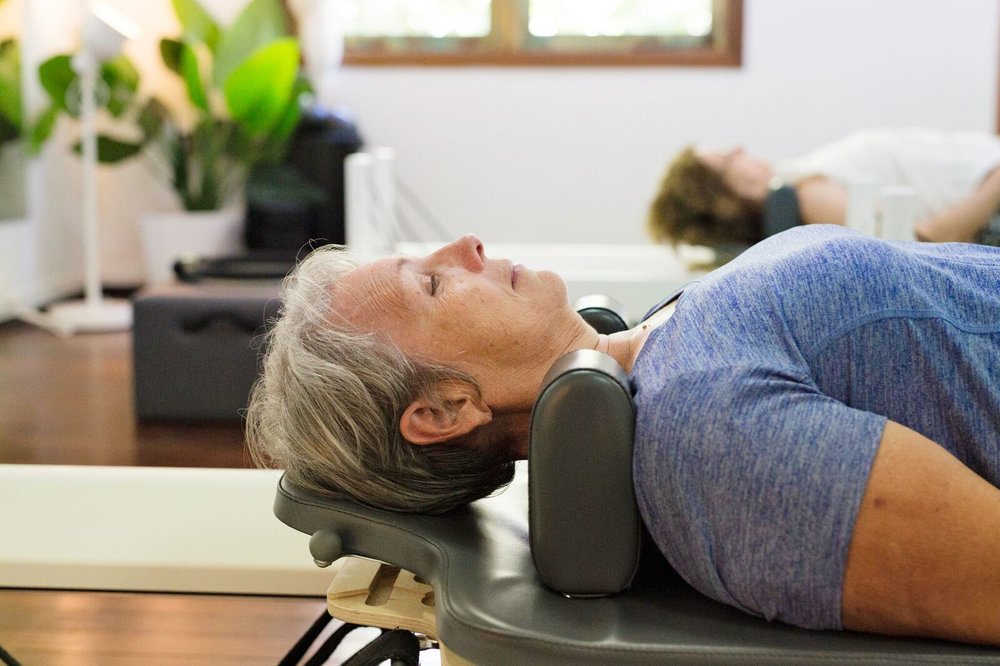 Let's Set Healthy Goals This Year.
January 14th 2019, we are 2 weeks into the year and now is the time when you really should be thinking about setting your goals for the year ahead. Lets be honest the first 2 weeks is a write off, so lets get thinking about setting mindful goals for the new year and working out how to actually achieve them.
The goal spiral—we've all been there. You start with a shiny new goal, and all goes well for the first week until you end up needing to rest for a day. Then you rest a second day, and then a third, until you find yourself four weeks into a "rest" period without a single thing to show for yourself.
This year, my thinking around goal setting is changing— . Here's a look at how I'm framing new goals—and how I'm planning on actually achieving them this year.
Before Anything Else, Find Your Why
One of the easiest ways to get off track when you're working towards a goal is to not have clarity around your "why". This is actually what goal setting should be about—it's not about reaching a quantitative milestone, it's about what intention is driving you.
"Use your goals to further your "why"...Set an intention that will drive you instead of deplete you in your journey towards attaining your goal." 
Do you want to improve your health? Ask yourself why. Will your intention be enough motivation to get you through the mental, emotional, and physical strain of not snoozing your alarm and holding strong and saying NO when it counts. Think big picture your frame of mind will be much healthier—and more sustainable—in the long run.
Use your goals to further your "why"—whether it's improving your personal health, standing up for yourself more, or honing a craft you are passionate about. Set an intention that will drive you instead of deplete you in your journey towards attaining your goal.
If this goal is coming from a "why" that you don't feel will matter in six months or a year, then that intention won't motivate you in the long run. Shift your goals and your focus towards what does feel resonant in the longer term.

Be S.M.A.R.T. About Your Goals
One of the most helpful tools I've discovered in my search for how to better reach my goals is the concept of SMART goals. It's a fun and memorable acronym for setting goals that are:
·       Specific | Get clear on what it is exactly you want and how you'll get there. Get clear on what it is exactly you want and how you'll get there. Eating Less Sugar may not be specific enough? Maybe the goal needs to be more specific in the form of packing hommus, crackers & almonds every day to work to have when 3:30itus hits.
·       Measurable | Make sure you know at what point you've reached your goal. Don't say you want to feel more confident in your own body specify that you want to swear a swimsuit to the beach next summer. If you're too vague about what you want, you may never feel like you've achieved your goal.
·       Achievable | Be reasonable and honest with yourself. Climbing Mt. Everest tomorrow is not an achievable goal for most people. Set yourself up for success, and goal-setting will start to feel easier with each planning session.
·       Relevant | This goes back to your "why". Make sure the goal you've set is relevant to who you are, what you want to be doing, and where you want to go. Have a nice chat with yourself and ask if this is a rewarding and fulfilling use of your time—and let it go if it's not.
·       Time-Bound | Another way to keep yourself on track is to set a deadline. Again, if you're too vague it may feel like you've never reached your goal. This also helps you set benchmarks for self-evaluation throughout the process.
If you want to try a vegan diet this year, here's an example of how to frame it within the SMART criteria. I want to cook one new vegan recipe every Tuesday for my family for the next month because I'd like to use plant-based eating to improve my health as my father died from a heart attack and I have risk factors for heart disease.
Four vegan meals in a month is specific, achievable, and it gives you room for error on the weekends if you can't switch to a 100% vegan diet right away. If you come at goal setting with an all-or-nothing approach, you'll burn out faster than if you are intentional and reasonable about reaching them.
any.BODY Studio is located 10 minute drive from Brisbane CBD with ample parking provided in the Tuscan Courtyard in front of the courtyard. Providing small group reformer Pilates to people working in the city or live in nearby suburbs Paddington or Toowong. Milton Train station is located 800m from the Paddington Reformer Pilates Studio just off Park Rd, with trains running regularly from nearby train stations. any.BODY Studio is part of the Douglas Street Design Centre with nearby coffee shops The Pedaler and Avandanath great for a coffee before or after class.