Has Someone Recommended Exercise To Help You Manage Your Health Condition?
Low Impact Reformer Pilates for the 50+ Age Group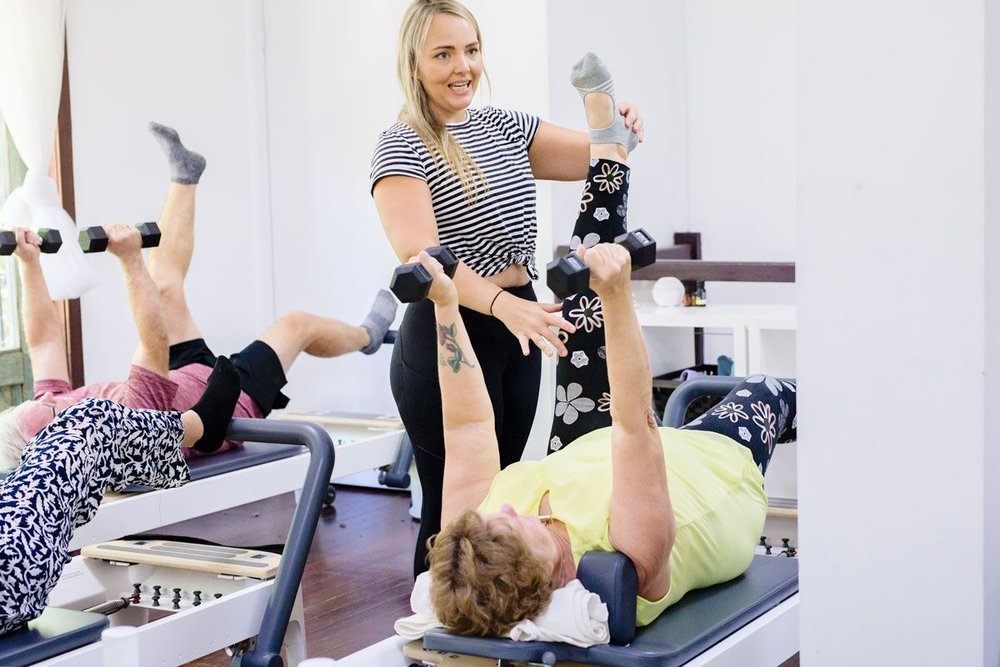 Small Group Classes with a university qualified Accredited Exercise Physiologist. All Fitness Levels welcome and all injury and health conditions catered for.
If you're living with a chronic condition, injury or illness, an Accredited Exercise Physiologist is the best person to help you get moving again.  Maybe you just don't feel like yourself anymore? You are losing strength, balance and feeling very stiff in the morning? Maybe it is time to get a stronger, fitter and more flexible in the new year.
Benefits of Reformer Pilates
Increased strength in muscles around your joints. This assists with preventing degeneration through joints and managing arthritic symptoms.
Increased Core Strength which assists with your posture, lower back pain and vertebral disc issues.

Increased Flexibility which is essential to prevent injuries, reduce aches and pains through your joints and 'morning stiffness'.

Improved Balance which is essential to ensure you remain independent and feel confident doing the things you love to do.

Improved Mental Clarity which is great to improve cognitive function, improve memory and general alertness in day to day life.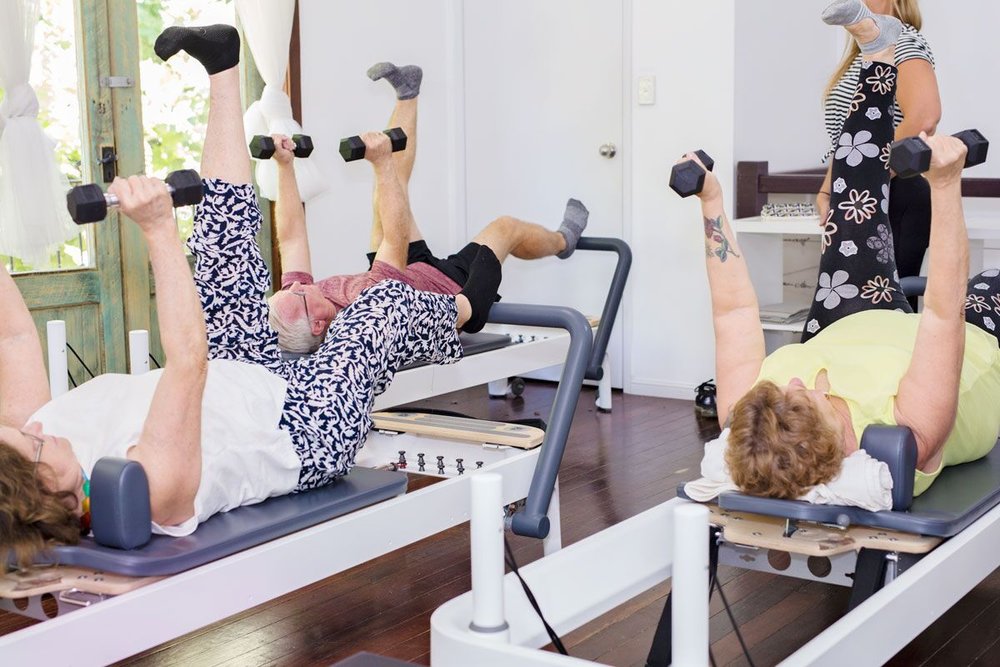 Contact Elle today if you wish to talk more about private consultations, group classes or schedule a meet and greet.
Health Fund Rebates Apply | Medicare Rebates Apply