Benefits of Pilates after Pregnancy
The female body experiences many changes during pregnancy and in the postpartum period. In particular, women may experience reduced core and pelvic floor strength and stability, changes to posture, ligamentous laxity and general muscular tightness and weakness.
1. Post-natal Pilates is one of the best ways to teach and develop optimal pelvic floor function, the key muscles that are often left stretched and weakened during delivery.
2. Strengthens your upper back and opens your chest, which can get tired from carrying and/or nursing your little one.
3. Strengthens your inner and outer hips to help support your pelvis after it was stretched and relaxed from all the hormones running through your body.
4. Encourages proper, slow, yet precise, strengthening of your abdominals, hips and back, which helps relieve lower back and pelvic floor discomfort from pregnancy.
5. Stretches tight muscles that haven't been used in a long time.
6. Can help repair diastasis recti, which is a split down the center of your abs (a common mistake is doing sit ups and planks right after you have a baby).
7. Gives you some well-deserved ME time!
any.BODY Studio is located 10 minute drive from Brisbane CBD with ample parking provided in the Tuscan Courtyard in front of the courtyard. Providing small group reformer Pilates to people working in the city or live in nearby suburbs Paddington or Toowong. Milton Train station is located 800m from the Paddington Reformer Pilates Studio just off Park Rd, with trains running regularly from nearby train stations. any.BODY Studio is part of the Douglas Street Design Centre with nearby coffee shops The Pedaler and Avandanath great for a coffee before or after class.
---
Post Natal Pilates Program
The any.BODY Studio Postnatal Pilates Program is an excellent first step to safely return to exercise while strengthening the pelvic floor, deep abdominal and pelvic muscles, helping you to recover following birth and to regain your fitness and pre-pregnancy body.
Enjoy weekly Reformer Pilates classes with a Physio in a peaceful space whilst your mini-me is entertained by our carer on site in the studio, leaving you to make the most of your time and meet other Mums.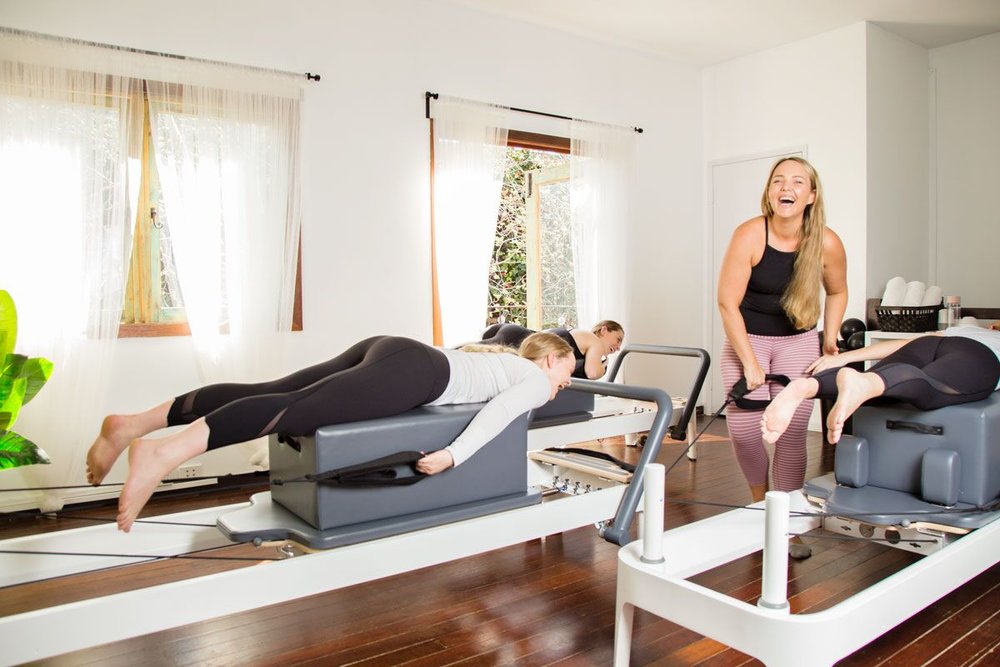 ---
Starts:
Friday May 3rd 2019
What to Expect:
8 weekly classes of Pilates with a fully accredited Physio.
Each session is 60min and includes:
Initial and Post Assessments (valued at over $120) 

Child Minding

Make new mum friends you can have a laugh with

Chat and share knowledge from real experience

Small groups of up to 6 people
NOTE: Must have had 6-8 week medical check up post birth to participate and be cleared for exercise by your Dr/Ob.
Cost: Only $50 per week or $360 up front
(Claimable on Private Health Insurance)
---
Start planning to be the best version of yourself for your bub!
Get in contact with us to secure your spot.